Tools - Pizza & Pasta Tools
Square Ravioli Stamp
Harold Import Company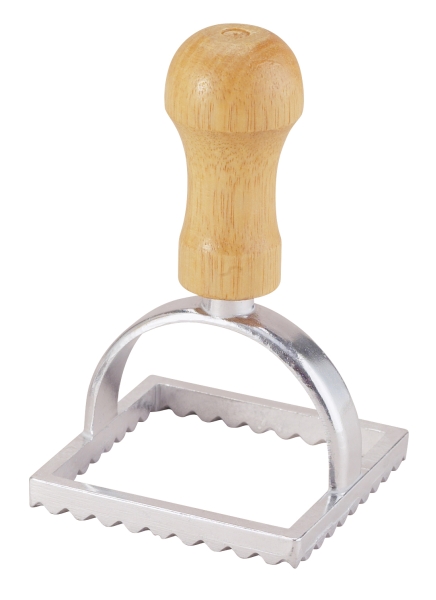 Metal ravioli stamp with wood handle makes 2 3/4" square raviolis with fluted edges. Made by Fante's an original Italian company and trusted kitchenware source for long lasting quality.
Easy to use, push and cut mechanism.
Perfect for cutting and sealing homemade meat, cheese or spinach filled raviolis.
Comfortable, attractive and long lasting.
Can also be used as a cookie cutter.
Hand wash recommended.
Our Price:
$
6.95