Tools - Peppermills
Grinder Vase Mini White
Kuhn Rikon Corporation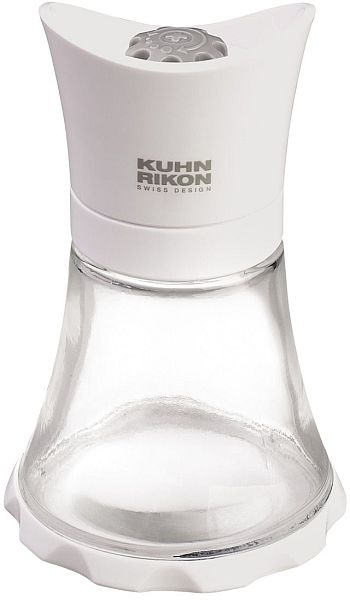 Mini design goes from countertop to tabletop. Grind salt, pepper, dried herbs, spices, and flax seeds in an instant. Top-grinding design keeps counters clean.
High performance ceramic grinding stone delivers a consistent grind.
Adjustable for course or fine grinding.
Create your own delicious spice mixes or enjoy your favorite store-bought dried-herbs and spices.
Easy to fill screw-on cap.
BPA free.
Capacity: 1/3 cup
To Adjust Grind: Turn bottom knob clockwise for Fine and counterclockwise for Coarse.
Avoid dampness, do not grind over boiling pot.
Do not use cloves or anise as oils will destroy plastic.
Our Price:
$
18.95