Tools - Colanders & Strainers
Rice/Grain Washing Bowl
Harold Import Company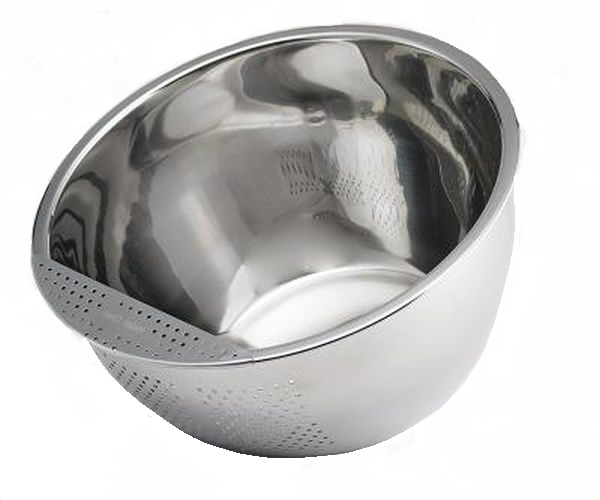 Stainless steel Rice Washing Bowl for soaking and washing rice before it's cooked.
Flat solid base stabilizes the bowl for soaking.
Perforated side strainer holds small food in while water drains out.
Angles side makes draining water easier.
Use for rice, dried beans, quinoa, barley, and other grains.
Dishwasher safe.
Measures 9" in diameter by approximately 5" deep.
Our Price:
$
18.95