Storage - Food
Silicone Lid 8" Hibiscus
Charles Viancin Inc.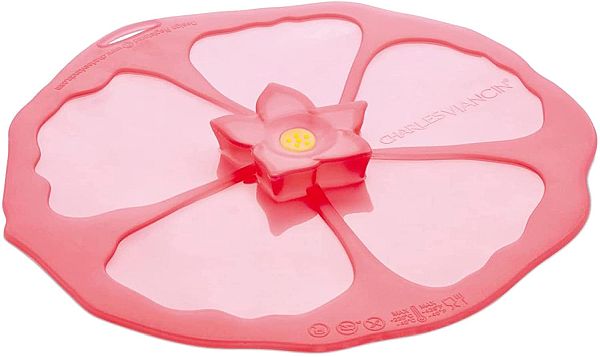 Charles Viancin's silicone suction lids take a cue from nature for their organic and bucolic designs. Each of these food covers and utility kitchenware products is BPA free and safe for temperatures up to 450° in the oven, microwave, or on the stove. Drastically reduce the need for plasticware, plastic wrap, and aluminum foil by using Charles Viancin reusable lids on your baking dishes and cookware before transferring to the fridge for storage, or before transporting to an outing or get-together.
BPA-Free, Food-Grade Silicone
Microwave Safe
Dishwasher Safe
Oven/Stovetop Safe up to 428°F/220°C
Refrigerator/ Freezer Safe down to -40°F/-40°C
Perfect for cooking, reheating, and storing. Create an airtight seal on any smooth-rimmed container and reduce your use of single-use plastic wrap and aluminum foil.
Our Price:
$
10.95