Tools - Pizza & Pasta Tools
Atlas Pasta Drying Rack
Harold Import Company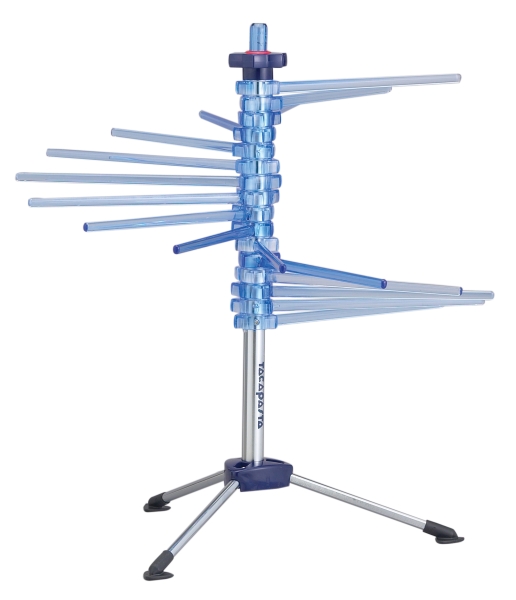 Made by the Marcato family in Italy, the Tacapasta drying rack is an essential tool for making fresh pasta. The closeable pasta drying rack with retractable base in chrome-plated steel and polycarbonate is a sturdy well designed piece. The rack includes a "wand" that allows you to easily transfer pasta from the machine to the rack. Folds for convenient storage. The wand conveniently stores in the center tube of the drying rack.
Built with 16 sturdy 8" long arms that fan out to dry pasta conveniently.
Folds for convenient storage.
Made of polycarbonate and chrome plated steel for durability.
10 year warranty.
Made in Italy.
Our Price:
$
64.95