Bakeware - Pie Dishes & Tart Pans
9" Quiche French Tin
Harold Import Company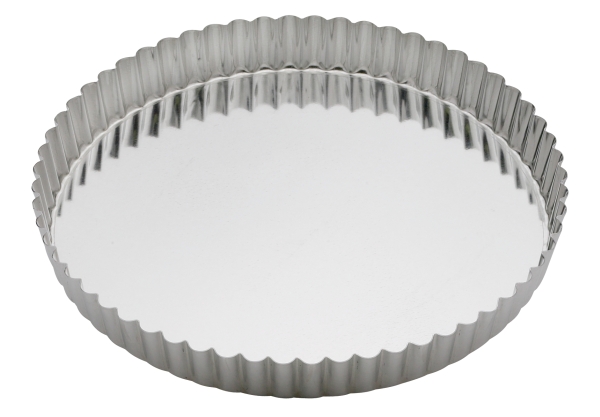 The classic tart pan in tinned steel- the best option for a crisp, rich crust. A baking essential for quiches and tarts.
Gobel bake ware is made in France where it has been manufactured since 1887. Made from shiny tinned steel, it conducts heat evenly and is preferred by pastry chefs and bakers throughout the world. It is strong enough to withstand high oven temperatures without warping.
Fluted rim will hold it's shape for a lifetime.
Removable bottom for releasing pastry without breaking.
Guaranteed not to buckle.
Made in France.
Hand-wash and dry thoroughly. Do not put in dishwasher.
Measures: 9" x 1"
Our Price:
$
14.99