Bakeware - Bread & Loaf Pans
Loaf Pan 1 Lb. 8.5"x4.5"x2.75"
USA Pan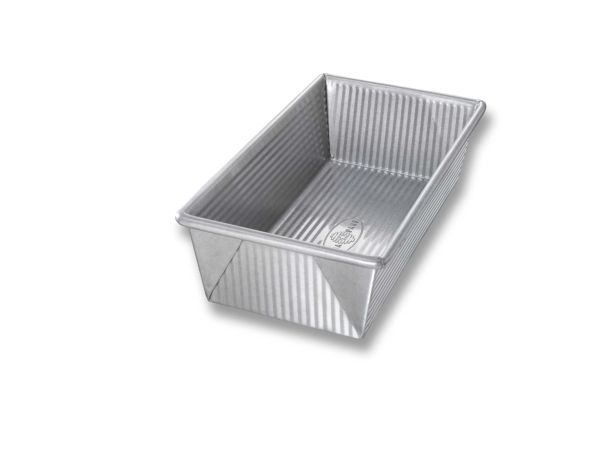 Our 1 lb. Loaf Pan provides home bakers with an easy way to bake the perfect quick bread, flawless pound cake, super moist cornbread, or classic meatloaf. Our pans are coated with Americoat®, a superior nonstick silicone that allows your breads to release easily and makes clean up a breeze.
What makes it Special?
Unique, ridged texture, facilitates even air circulation and heat distribution
Made with the same standard high-performance features used for bakeware in commercial bakeries
Easy clean up with our nonstick silicone coating: FDA approved for safe contact with food
Limited Lifetime Warranty for the life of your use
Made in USA from globally sourced materials
Baking Surface Dimensions: 8.5 x 4.5 x 2.75 inches
Outer Dimensions: 9.125 x 5.0625 x 2.75 inches
Material: Aluminized Steel
Our Price:
$
18.99