Bakeware - Cookie & Baking Sheets
Bakers Quarter Sheet Pan
Nordic Ware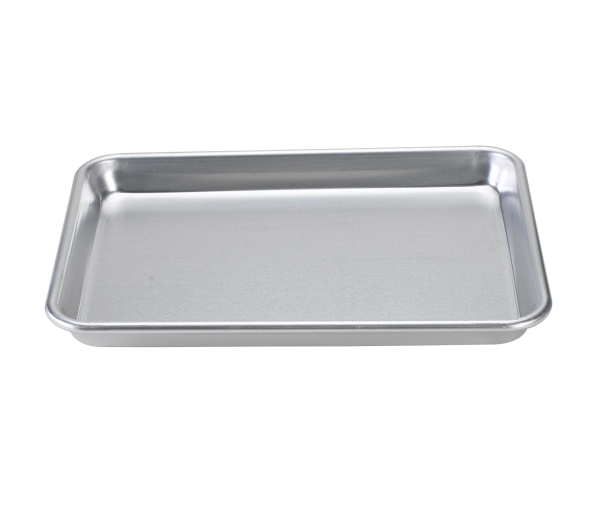 The Baker's Quarter Sheet Pan is great for brownies and small batches of cookies. Professional pastry chefs and bakeries bake on aluminum sheets for consistently perfect results. Made of pure aluminum, these premium pans will never rust and they produce evenly browned baked goods every time.
Aluminum construction.
Encapsulated galvanized steel rims prevent warping.
Lifetime warranty
Made in the USA
Interior Dimensions: 11.35"L x 8"W x 1"H
Exterior Dimensions: 12.9"L x 9.6"W x 1.1"H Season pan with a solid or spray vegetable shortening before each baking use or line with parchment paper. Not recommended for dishwasher use, as discoloration will occur but will not affect baking properties.
Our Price:
$
12.95